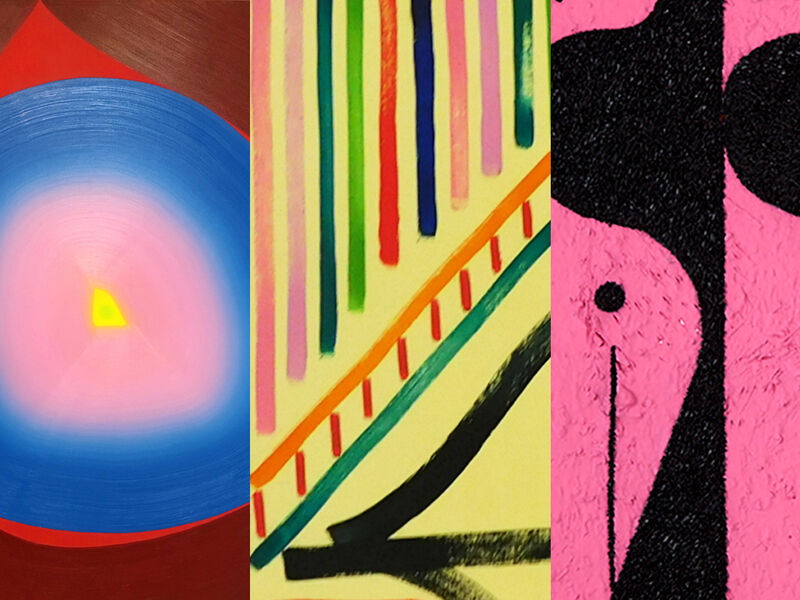 I know you are tired dear friend. It's all so much. And I know today is an emotional day. But together we can continue to ask urgent & difficult questions, so that we may share healing, which often comes thru shattering insights. These will help us achieve humanity's highest evolution. Next year when we hit the third 7 year cycle, the possibility of the "I" can come in – IF – we look past the dust swirling in the repeated mirage, & meet this event with our collective Higher "I".
We can't rest until we reveal what lies at the root of the corona – our individual & collective Crown – & the worldwide stranglehold it has caused.  It's all connected. What are the deeper, spiritual realities? Which entities stand behind these attacks on humanity? What can we do to meet them? How can we be spiritually hygienic? What therapeutic practices can we employ for ourselves & the world?
Is this present & ever mutating pandemic meant to be seen as part of a series of world-events – Will we dare to follow the threads? All of humanity is being called upon to respond in a radically transformative way. How do these events point to real questions of individual freedom – not a selfish me 1st freedom, but a true collective freedom based on love, good will & compassion toward everyone?
And above all, how does all this relate to the essential event of our time – The revealing of the Christ in the etheric; which remains largely hidden behind the veil of materialism?
What if in our work of deep listening & presencing, we see this milestone as the tolling of the bell – as a Spiritual epiphany…!?!
A vibration, that with our intention for healing, sets our bundles of rumbling DNA into initiation mode – where uncanny revelations are imminent…yay, I know it's hard to be shaken awake in the middle of our regularly scheduled programing – And yep, it doesn't matter if we're a true believer or a work-a-day couch surfer- we are all invited to have our pat certainties torn out by the roots & replaced with a throbbing vision of cosmic hoopla… For Long-standing versions of reality are mutating – Stories that have remained fixed, are about to acquire unexpected wrinkles…& from the crack in the godhead new possibilities are pouring forth… 
What I pray is that we won't be satisfied with mediocre half-truths…That it is ok be focused on cutting out waste, fraud, & delusion; that it's ok to be itchy to know more about the unacknowledged games that are being played…Frustration, I hope, will be our holy fuel…Unsweetened lemonade, I trust, will be our rejuvenating drink… These are blessings, my friend, not curses…We can see thru the misplaced acceptance of warped chunks of either or-ness…
Here stands a gaping opportunity to make a break for effervescent responsibility – True Human Freedom…And to take advantage, we'll need to travel much lighter -So please peel off your heart-armor – polish your sun-shield – Power the rust off your sword – Wipe that forty-pound sneer of scorn & doubt off your face – Bury your broken-down theories by the wayside, & donate all your unnecessary props to the birds & the bees – Strip down – for where we're going, all you'll need is your good will & a fresh attitude…
As we strive to stand together in the light of wisdom's humble love
~hag
I end this 9/11 epiphany with:
THE "AMERICAN" or "THREEFOLD" VERSE sent by Rudolf Steiner to Ralph Courtney, a pioneer of Anthroposophy in North America for the Threefold Group in New York City, which later established the Threefold Community in Spring Valley (now Chestnut Ridge). This verse for the American spirit speaks of the inner unity of human beings and of support from the spiritual world for our efforts:
May our feeling penetrate
To the center of our hearts –
And seek, in love, to unite with those who share our goals
And with the spirits who look down benevolently
on our hearts earnest strivings
Sending us strength from realms of light
to illuminate our love.
9/11 2021 – "Speaking with the Stars: Look left of the thick crescent Moon for the head stars of Scorpius & farther left for orange Antares. ~skyandtelescope
"It is the first responsibility of every citizen to question authority."~Benjamin Franklin
ON THIS DAY IN HISTORY
Birthday of Abraham, ancestor of the Semitic Hebrews & Arabs
354 – Deathday of Saints Protus & Hyacinth mentioned in "Depositio Martyrum"
1826 – Captain William Morgan, an ex-freemason is arrested in Batavia, New York for 'debt' after declaring that he would publish The Mysteries of Free Masonry. This sets into motion the events that led to his mysterious disappearance
1830 – Anti-Masonic Party convention; one of the first American political party conventions
1851 – Christiana Resistance: Escaped slaves stand against their former owner in armed resistance in Christiana, Pennsylvania, creating a rallying cry for the abolitionist movement
1893 – Parliament of the World's Religions opens in Chicago, where Swami Vivekananda delivers his speech on fanaticism, tolerance & the truth inherent in all religions
1919 – U.S. Marines invade Honduras
1921 – Nahalal, the first Jewish settlement in Palestine, as part of a Zionist plan to colonize Palestine creating a Jewish state, later to be called Israel
1932 – Deathday of Fritz Lemmermayer an Austrian writer, journalist & closest childhood friend of Rudolf Steiner in Vienna. Fritz was a passionate anti-materialist, he wanted to devote his life to the creation & maintenance of spiritual values.
In 1883 he completed his novel "The Alchemist". Rudolf Steiner met Lemmermayer again in 1886 in the circle of the poet Marie Eugenie delle Grazie. An extensive correspondence attests to the close friendship between the two (see GA 38 ).
In " My Life " Steiner says: Fritz Lemmermayer, with whom I was later on terms of intimate friendship, I came to know at one of delle Grazie's afternoons. A highly noteworthy man. Whatever interested him he expressed with inwardly measured dignity. In his outward appearance he resembled equally the musician Rubinstein and the actor Lewinsky. With Hebbel he developed almost a cult. He had definite views on art and life born out of the sagacious understanding of the heart, and these were unusually fixed. He had written the interesting and profound romance, Der Alchemist(3), and much besides that was characterized by beauty and depth. He knew how to consider the least things in life from the view-point of the most vital. I recall how I once saw him in his charming little room in a side-street in Vienna together with other friends. He had planned his meal: two soft-boiled eggs, to be cooked in an instantaneous boiler, together with bread. He remarked with much emphasis while the water was heating to boil the eggs for us: "This will be delicious!" In a later phase of my life I shall again have occasion to speak of him (see GA 028, p 141f )
Lemmermayer & Steiner joined the ranks of the Viennese artist circle in the house of the protestant priest Alfred Formey. In 1891 Lemmermayer was vice president of Schrifstellerbundes Iduna , named after Iduna , the Norse goddess of youth & immortality a counterweight against the currents of naturalism.
Lemmermayer became a member of the Anthroposophical Society in 1920. He Steiner on many trips through Austria, Germany, Switzerland, France, Holland & England. This led to his 1929 published memories, where he spoke about Rudolf Steiner, Robert Hamerling & other personalities of the Austrian intellectual life of the 80s. In addition, Lemmermayer published in the weekly " Das Goetheanum ".
1940 – George Stibitz performs the first remote operation of a computer
1941 – Ground is broken for the construction of The Pentagon
1941 – Charles Lindbergh's Des Moines Speech accusing the British, & the Roosevelt administration of pressing for war with Germany
1943 – World War II: Start of the liquidation of the Ghettos in Minsk & Lida by the Nazis
1950 – Korean War: President Harry S. Truman approved military operations north of the 38th parallel
1954 – Hurricane Edna hits New England as a Category 1 hurricane, causing significant damage & 129 deaths
1961 – Hurricane Carla strikes the Texas coast as a Category 4 hurricane, the second strongest storm ever to hit the state, 129 people die
1968 – Air France Flight 1611 crashes off Nice, France, killing 89 passengers &six crew
1974 – Eastern Air Lines Flight 212 crashes in Charlotte, North Carolina, killing 69 passengers & two crew.
1976 – A bomb planted by Zvonko Bušić is found at New York's Grand Central Terminal
1978 – Janet Parker is the last person to die of smallpox, in a laboratory-associated outbreak
1982 – The international forces that were guaranteeing the safety of Palestinian refugees following Israel's 1982 Invasion of Lebanon leave Beirut. Five days later, several thousand refugees are massacred in the Sabra & Shatila refugee camps
1988 – The St. Jean Bosco massacre takes place in Port-au-Prince, Haiti
9/11 – 2001 – Two hijacked aircraft crash into the World Trade Center in New York City, while a third smashes into The Pentagon in Arlington County, Virginia, & a fourth into a field near Shanksville, Pennsylvania, in a series of coordinated attacks by ???
POD (Poem Of the Day)
~Bloom upright skeleton
With soft flowers of bitter dust
Fetid in Autumn's withering
Bloom, heart-head dreaming
My Crone womb carries you forward
Willing the grave to sprout from within
Bloom, soul-forces purified & ready
Let tears embrace the wind
To wipe blank eyes screen fixed & unfocused
Bloom now in freedom won
~hag