On "Freedom's Eve," or the eve of January 1, 1863, the first Watch Night services took place. On that night, enslaved and free African Americans gathered in churches and private homes all across the country awaiting news that the Emancipation Proclamation had taken effect. At the stroke of midnight, prayers were answered as all enslaved people in Confederate States were declared legally free. Union soldiers, many of whom were black, marched onto plantations and across cities in the south reading small copies of the Emancipation Proclamation spreading the news of freedom in Confederate States. Only through the Thirteenth Amendment did emancipation end slavery throughout the United States.
But not everyone in Confederate territory would immediately be free. Even though the Emancipation Proclamation was made effective in 1863, it could not be implemented in places still under Confederate control. As a result, in the westernmost Confederate state of Texas, enslaved people would not be free until much later. Freedom finally came on June 19, 1865, when some 2,000 Union troops arrived in Galveston Bay, Texas. The army announced that the more than 250,000 enslaved black people in the state, were free by executive decree. This day came to be known as "Juneteenth," by the newly freed people in Texas. 
***
19 June 2020 – "Speaking with the Stars":
Hey early risers did you tune into skinny old Bella Luna trading occult secrets with Venus, in her guise as crescent morning star?
Rudolf Steiner's Lectures on this day 
ON THIS DAY IN HISTORY
325 – 1st Council of Nicea concludes & promulgates the Nicene Creed
1566 – Birthday of James VI of Scotland & I of England, son of Mary, Queen of Scots. He sponsored the translation of the Bible into English that would later be named after him: the Authorized King James Version. Sir Anthony Weldon claimed that James had been termed "the wisest fool in Christendom". He was the patron of Frances Bacon, William Shakespeare, Joacob Boehme & Jacob Balde. James's visit to Denmark, sparked an interest in the study of witchcraft, which he considered a branch of theology. He attended the North Berwick witch trials, the first major persecution of witches in Scotland under the Witchcraft Act 1563. Several people were convicted of using witchcraft to send storms against James's ship, most notably Agnes Sampson. James became obsessed with the threat posed by witches & wrote Daemonologie in 1597, a tract opposed the practice of witchcraft & that provided background material for Shakespeare's Tragedy of Macbeth.
1623 – Birthday of Blaise Pascal, French mathematician, physicist, inventor, philosopher & child prodigy. 
1844 – Deathday of Étienne Geoffroy Saint-Hilaire, defender of Goethean science, a French naturalist who established the principle of "unity of composition". His scientific views had a transcendental flavor.
1862 – The U.S. Congress prohibits slavery in United States territories, nullifying Dred Scott v. Sandford.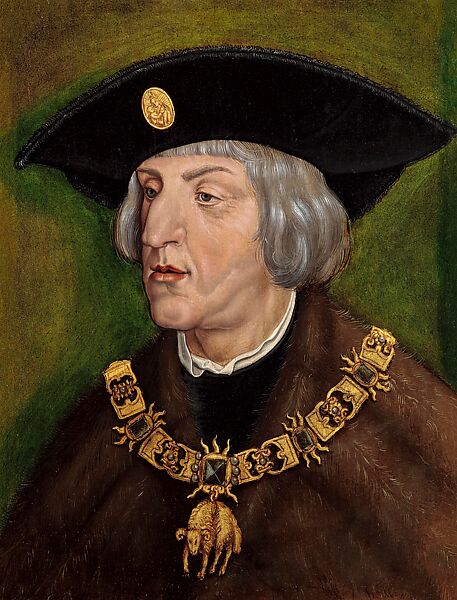 1867 – Deathday of Maximillian I. Seeking to legitimize French rule in the Americas, Napoleon III invited Maximilian to establish a new Mexican monarchy for him. Many foreign governments refused to recognize Maximilian's claim or regime. His self-declared empire collapsed, & he was executed by the Mexican government.
1917 – The solar eclipse of June 19, 1917
1936 – The solar eclipse of June 19, 1936
1953 – Julius & Ethel Rosenberg are executed at Sing Sing, in New York
1964 – The Civil Rights Act of 1964 is approved after surviving an 83-day filibuster in the United States Senate
2012 – WikiLeaks founder Julian Assange requests asylum in London's Ecuadorian Embassy for fear of extradition to the US after publication of previously classified documents including footage of civilian killings by the US army
***
Friday 19 June 2020 – Front Range Anthroposophical Café presents:
Summer Solstice 'RING of FIRE' with Hazel Archer-Ginsberg
What is the Spiritual Significance of a Solar Eclipse on Summer Solstice?
How do we stand wakefully within the sublime mysteries of the Summer-Tide, to consciously embody 'the spiritual wisdom of the gods'?
Each Cafe session is 90 minutes and will follow the following format:
Welcome/candle-lighting and verse
Speaker presentation (30 minutes) on a topic that inspires thoughtful discussion
Small, breakout room discussion for 15 minutes or so
Return to the main room for sharing of group reflections
Q and A with our speaker
Speaker's closing thoughts
Closing verse and candle snuffing
We look forward to seeing you on Friday 19 June 2020 shortly before 6 pm (Pacific), 7 PM (Mountain) 8 pm (Central), 9 pm (Eastern).
Here is the link to our Anthroposophical Café and all you need to do to join us is click on it: https://zoom.us/j/294724669.
Warmly, Karen vann Vuuren, Tom Altgelt, Jamie York, and our growing circle of Café Friends – It's better to light a candle than to curse the darkness.
***
7 pm Summer Solstice 20 June 2020 Bio-Dynamic Prep-Stir
The Merry Prep-Stirs of Chicago invite you to work with us to honor the elemental beings & spiritualize the Earth, just a few hours before the Solar eclipse on the longest day.
We will dedicate this Summer Solstice stir to Hugh Courtney, who crossed the Threshold peacefully in his sleep on June 15, 2020. He was the solid rock for the bio-dynamic movement. He had so much knowledge & wisdom & he shared it freely. He worked tirelessly & helped start so many projects. And he did it all with his crunchy, matter-of-fact style. He never suffered fools gladly, but inside he had a warm & caring heart. He truly was the center of bio-dynamics in North-America. May the angels guide you on your new path, Hugh.
Bring whatever you want to eat & drink. Musical Instruments encouraged. The young folks will no doubt have a jam.
For more info. contact Hazel Archer-Ginsberg
*** 
Friday 26 June & Sunday 28 June, 2020 Goethe's Primordial Plant Workshop with Victoria Martin
Friday 26 June & Sunday 28 June, 2020 – Goethe's Primordial Plant: Urpflanze Magic Art Workshop with Victoria Martin – Create your own Totem Plant Portrait on 8 x 32 Archival Canvas.
$15 – $25 (or pay what you will) includes Tuition & All Materials. Space is limited to 10, so please reserve your spot.
Friday 26 – Doors open 4:30pm, Lecture, Demo & Art Making: 5 pm – 6:30 pm, Critique & Soiree 6:30 pm – 7:30 pm
Sunday 28 – Doors open: 2:30pm, Lecture, Demo & Art Making: 3 pm – 4:30 pm, Critique & Soiree: 4:30 pm – 5:30 pm
Please bring Paleo Snacks to share. RSVP by Thursday June 25 Contact viccimartin@gmail.com or call 312-961-3380.
~Rudolf Steiner Branch of Chicago Festivals & Programs Coordinator Hazel Archer-Ginsberg
***
Sat. 27 June 2020 Werbeck Singing workshop 9 am – 5 pm
at Elderberries 3-Fold Bio-dynamic Outpost & Cultrual Hub 4251 N. Lincolon Ave. Chicago, IL. 60618
…the human voice needs no training, it is already there, finished and perfect as an entity. What the voice is waiting for is liberation. We should speak of freeing the voice, or better yet uncovering the voice, and not voice-training. ~ Valborg Werbeck-Svärdström, creator of the Werbeck Singing Method
Details TBA. for more info. contact Frank Agrama
***
August 8-18 'Classroom Alive' Youth Open-Source Learning in Chicago
We're starting up with Culture in our community – join young people here in Chicago for a 10 day walking journey – Classroom Alive Chicago!
Exploration & experiencial learning all over Chicagoland, starting at at Elderberries 3-Fold Bio-dynamic Outpost & Cultrual Hub 4251 N. Lincolon Ave. Chicago, IL. 60618
for more info. contact Ultra-Violet Archer, or Frank Agrama
Details TBA #ClassroomAliveChicago2020
Thank you for forwarding this flier for any interested young people –
Co-sponsored in part by The Rudolf Steiner Branch Chicago Hazel Archer-Ginsberg, Festival & Program Coordinator
August 20-23, 2020 Questions of Courage Youth Conference at Elderberries
Questions of Courage 2020 in Chicago – August 20-23 Elderberries Biodynamic Outpost and 3Fold Cultural Hub 4251 N. Lincolon Ave. Chicago, IL. 60618
August 20: Check-in, share conversation, build the ground for the journey together.
August 21-22: Travel to Wisconsin Move together towards the land, link up with Farmer John and Haidy Angelic Organics Biodynamic Farm, and also with Dana and Phil Burns at Healing Traditions and Alizur farm. Connect with the land, plants, animals, and one another, through creative explorations and "roughin' it" type amendments. Sleep under the stars or indoors.
August 23: Return to Chicago Enter back into the metropolitan context, into the social questions of urban life, and close the gathering together at Elderberries, setting the ground for future work out of questions of courage that are present.
Other locations and collaborators are currently in dialogue, and will be updated here.
The gathering is essentially about stepping into the living natural element, step by step, making an integral connection, with one another, ourselves, and the elements that support us here on the Earth…"
registration: https://docs.google.com/…/1FAIpQLSdY7KXHkjUPV2h9UD…/viewform
Thank you Elderberries for giving us an anchor to build our heartland gathering around!
***
August 27-30, HOW WE WILL 2020
At Elderberries 3-fold Bio-Dynamic Outpost
for more info. contact Frank Agrama or Dottie Zold
Details TBA Co-sponsored in part by The Rudolf Steiner Branch Chicago -Hazel Archer-Ginsberg, Festival & Program Coordinator