"Knowledge of the connection between the physical and the astral world enables us to have a clear understanding of the world in its inner process of development; things are often connected in quite a different way from what people like to imagine. Many people deplore pain and suffering, but from a higher point of view this is quite unjustified, for if they are overcome and the person is ready for a new incarnation, suffering and pain are the sources of wisdom, prudence and comprehensiveness of vision.
There is something like "crystallised pain" in the face of every thinker. This has long been known to the occultist, for the greatest wisdom of the world is acquired by the quiet endurance of pain and suffering; this creates wisdom in the next incarnation". ~Rudolf Steiner, Theosophy of the Rosicrucian – VI. The Law of Destiny – Munich, 30th May, 1907
Opening verse for today's AGM at the Rudolf Steiner Branch in Chicago:
"To resolve our past requires knowledge,
To forge our future we need courage,
To experience the present we must develop dedication.
Our thinking needs riddles to wake up,
Our feeling needs pain to mature,
Our willing needs resistance to become strong." ~Rudolf Steiner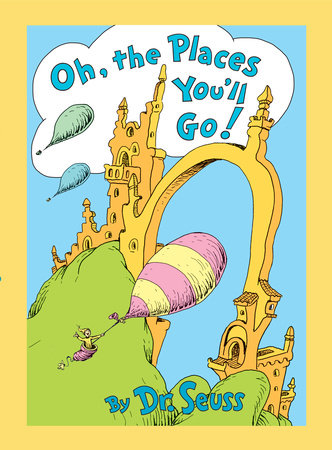 "Until one is committed, there is hesitancy, the chance to draw back, always ineffectiveness. Concerning all acts of initiative and creation, there is one elementary truth, the ignorance of which kills countless ideas and splendid plans–that the moment one definitely commits oneself, then providence moves, too. All sorts of things occur to help one that would never otherwise have occurred. A whole stream of events issues from the decision, raising in one's favor all manner of unforeseen incidents, meetings and material assistance, which no one could have dreamed would have come one's way. Whatever you can do or dream you can, begin it. Boldness has genius, power and magic in it. Begin it now." ~Johann Wolfgang Von Goethe
27 February 2022 – "Speaking with the Stars": Bright Venus (occult Mercury) red Mars and Bella Luna as a crescent Moon continue to call our attention.
If you're up around 5 am CST, be sure to head outside and look to the southeast. By the time the sun rises the three worlds will be above the horizon and well visible above many buildings.
THE CALENDAR OF THE SOUL
translated – with added titles – by Roy Sadler
LENT
Memory, Arise
v46
The world is threatening to numb,
my soul's own inborn force.
Now memory, companion me,
and in my sight enhance
the penetration of my glance
vitality of will alone sustains.
Today is the Sunday before the beginning of Lent on Ash Wednesday. Verses 44 & 45 have each had to last for two weeks to wait for this week's transition to the lunar dated calendar from the solar one. Verse 45 is the octave of the Christmas Spirit-birth in v38, and the final verse in Holy Week is the octave of v45.
In v45 sense revealing must receive thinking's light. Now, in v46, memory is asked to arise from spirit's depths and strengthen perception. And then come the final three thought verses.
In v47 'may joy of growth find strength of thought defended by the strength of God'. In v48 thinking becomes Cosmic Thought and focuses its radiance in human hearts to awaken love. This, in the week before Passiontide, is the Soul calendar's climax, the last mention of the heart and love until next midwinter. It's the octave's fourth verse. The eurythmy gesture of the 4th tone streams out horizontally and can be pictured awakening love from the heart.
In v49 the clarity of thought, feeling the force of Cosmic Being, recalls its own spiritual growth in world nights' darkness. After being told in the summer to dream and not think… thinking began in the third Michaelmas verse, v28, 21 verses, three octaves, before its final mention in v49.
There is a movement from the mind shining on the world in v45, doing so with memory in v46, with divine strength in v47, receiving Cosmic Thinking to awaken love in v48, and recalling its own spiritual growth as it feels Cosmic Being in v49.
It is a movement from the mind's focus on the world to the world's on the mind. And on Mothering Sunday the world's joy of growth, bringing its life into the human self, reaches its true aim. In v51 the Cosmic Spirit finds itself in human eyes and in Holy Week life's force, streaming from the heavens, invigorates the human body.
This last octave of the Soul Calendar – in memory of the Spirit's Christmas birth in v38 that began the octave leading to v45 that begins 'In concert with the Spirit's birth the mind grows firm' – will unfold the full measure of the heaven's gift to humanity.
May the memory of the Spirit's birth companion us in this transition week into nature's new spring birth.
Rudolf Steiner's Lectures on this day
ON THIS DAY IN HISTORY
272 – Birthday of Constantine the Great, Roman emperor
407 – Deathday of St. John Chrysostom, Archbishop of Constantinople, was an important Early Church Father. He is known for his preaching & public speaking, his denunciation of abuse of authority by both ecclesiastical & political leaders, the Divine Liturgy of St. John Chrysostom, & his ascetic sensibilities. The epithet Χρυσόστομος (Chrysostomos, anglicized as Chrysostom) means "golden-mouthed" in Greek & denotes his celebrated eloquence. Chrysostom was among the most prolific authors in the early Christian Church exceeded only by Augustine in the quantity of his surviving writings. John was born in Antioch in 349 to Greco-Syrian parents. His mother Anthusa as a pagan & his father was a high-ranking military officer. John's father died soon after his birth & he was raised by his mother. As a result of his mother's influential connections in the city, John began his education under the pagan teacher Libanius. From Libanius, John acquired the skills for a career in rhetoric, as well as a love of the Greek language & literature.
A late medieval legend relates that, when John Chrysostom was a hermit in the desert, he was approached by a royal princess in distress. The Saint, thinking she was a demon, at first refused to help her, but the princess convinced him that she was a Christian & would be devoured by wild beasts if she were not allowed to enter his cave. He therefore admitted her, carefully dividing the cave in two parts, one for each of them. In the morning she had given birth to a child she claimed was his. He then went to Rome to beg absolution, which was refused. Chrysostom made a vow that he would never rise from the ground until his sins were expiated, & for years he lived like a beast, crawling on all fours & feeding on wild grasses & roots. One day the princess reappeared, suckling the saint's baby, who miraculously pronounced his sins forgiven. This last scene was very popular from the late 15th century onwards as a subject for engravers & artists.
1775 – Birthday of Friedrich Wilhelm Joseph Schelling, a German philosopher. Standard histories of philosophy make him the midpoint in the development of German idealism, situating him between Johann Gottlieb Fichte, his mentor in his early years, & Georg Wilhelm Friedrich Hegel, his former university roommate, early friend, & later rival. Some later philosophers such as Martin Heidegger & Slavoj Žižek have shown interest in re-examining Schelling's body of work. Quotes:
"Nature is visible Spirit; Spirit is invisible Nature." (Ideen, "Introduction")
"History as a whole is a progressive, gradually self-disclosing revelation of the Absolute." (System of Transcendental Idealism, 1800)
"Has creation a final goal? And if so, why was it not reached at once? Why was the consummation not realized from the beginning? To these questions there is but one answer: Because God is Life, and not merely Being." (Philosophical Inquiries into the Nature of Human Freedom, 1809)
"Only he who has tasted freedom can feel the desire to make over everything in its image, to spread it throughout the whole universe." (Philosophical Inquiries into the Nature of Human Freedom, 1809)
"As there is nothing before or outside of God he must contain within himself the ground of his existence. All philosophies say this, but they speak of this ground as a mere concept without making it something real and actual." (Philosophical Inquiries into the Nature of Human Freedom, 1809)
"God then has no beginning only insofar as there is no beginning of his beginning. The beginning in God is eternal beginning, that is, such a one as was beginning from all eternity, and still is, and also never ceases to be beginning." (Quoted in Hartshorne & Reese, Philosophers Speak of God, Chicago: U of Chicago P, 1953, p. 237.)
1807 – Birthday of Henry Wadsworth Longfellow
1861 – The emergency Baptism of Rudolf Steiner
1901 – Deathday of Giuseppe Fortunino Francesco Verdi an Italian opera composer. Verdi was born near Busseto to a provincial family of moderate means, & developed a musical education with the help of a local patron. Verdi came to dominate the Italian opera . In his early operas Verdi demonstrated a sympathy with the Risorgimento movement which sought the unification of Italy. He also participated briefly as an elected politician. An intensely private person, Verdi however did not seek to ingratiate himself with popular movements & as he became professionally successful was able to reduce his operatic workload & sought to establish himself as a landowner in his native region. He surprised the musical world by returning, after his success with the opera Aida (1871), with three late masterpieces: his Requiem (1874), & the operas Otello (1887) &Falstaff (1893). His operas remain extremely popular, especially the three peaks of his 'middle period': Rigoletto, Il trovatore & La traviata.
1922 – A challenge to the 19th Amendment to the United States Constitution, allowing women the right to vote, is rebuffed by the Supreme Court
1939 – United States labor law: The U.S. Supreme Court rules that sit-down strikes violate property owners' rights & are therefore illegal
2004 – The initial version of the John Jay Report, with details about the Catholic sexual abuse scandal in the United States, is released. The report determined that, during the period from 1950 to 2002, a total of 10,667 individuals had made allegations of child sexual abuse. Of these, the dioceses had been able to identify 6,700 unique accusations against 4,392 clergy over that period in the USA, which is about 4% of all 109,694 ordained clergy i.e. priests or deacons or members of religious orders, active in the USA during the time covered by the study. Roughly 4% of them were accused. However, of these 4392 accused, only 252 (5.7% of those accused or less than 0.1% of total clergy) were convicted. The number of alleged abuses increased in the 1960s, peaked in the 1970s, declined in the 1980s, & by the 1990s had returned to the levels of the 1950s. In summary, over a 50-year period, out of more than 100,000 priests deacons & religious order clergy, 4,392 (~4.4%) were accused of sexual abuse, 252 (<0.26%) were convicted & 100 (<0.1%) sentenced to prison
The Anthroposophical Society in America presents: Sophia Rising: Unveiling the Wisdom of Being Human
Santa Fe, New Mexico ~ April 21-24, 2022 Hotel Santa Fe Hacienda and Spa
***Early Bird Rate Until February 26 ~ Exclusively For Those Who Book With Hotel Santa Fe***
---
Join us in New Mexico, the 'land of enchantment', resonant with light ether and deep history, as we enliven Sophia. Join together in community as Sophia emerges and rises in her many facets and expressions- past, present, and future.
You will be an active participant in this gathering that will engage storytelling and biography, art and color, eurythmy and movement, singing and speech, with offerings from speakers Carrie Schuchardt, Mary Stewart Adams, Hazel Archer-Ginsberg, Stephanie Georgieff, and more.
Come and experience Sophia Rising as we honor the elements, the landscape, and each other.
---
VENUE & TRAVEL
Our gathering will take place at the lovely Native American-owned Hotel Santa Fe. We recommend you book your stay with the hotel to create a connected communal atmosphere for our gathering. The hotel has a full restaurant, pool, hot tub, and spa, as well as kivas and cozy sitting areas. Please call or email to make reservations with our special room rate for suites at $179/night. Each suite includes a refrigerator, microwave and sitting area. So much of what Santa Fe has to offer is within walking distance from the hotel.
HOW TO BOOK: Email stay@hotelsantafe.com or call reservations at 877-259-3409
**Ask for ASA Gathering to book with our special rate of $179/night for a suite. **
Registrants will receive suggested activities from our local organizers to explore in Santa Fe before or after our gathering. Extending your stay? The special ASA hotel rate is available for 3 days prior to and 3 days after the ASA gathering.
CLICK HERE to post on our room and rideshare board to coordinate with other participants.
AIR TRAVEL: Fly to Albuquerque or Santa Fe (note that flights are more limited and subject to the weather as Santa Fe is a small airport.)
There is a shuttle from Albuquerque to Santa Fe or car rentals available. Uber or Lyft is available if you fly into Santa Fe.
HOTEL and VENUE ADDRESS:
1501 Paseo de Peralta
Santa Fe, NM 87501
Phone: (877) 259-3409
---
TICKETS
The ticket price includes access to all conference activities, snacks, coffee/tea and beverages, dessert reception Thursday, dinner Friday, lunch Saturday and brunch on Sunday.
No refunds after March 21, 2022
EARLY BIRD with ROOM BOOKING (until 2/26): $295* Must book at Hotel Santa Fe to receive this special early bird rate! Email stay@hotelsantafe.com or call 877-259-3409 to book. Please specify your reservation is for the ASA Gathering.
STANDARD TICKET (After 2/26): $350
SUPPORTER TICKET: $425
EXHIBITORS: If you are interested in being an exhibitor please fill out this form.
FINANCIAL ASSISTANCE: Limited assistance is available, please fill out this form.
Early Bird Only with Room Booking – After 2/26 more tickets will be released!
---
SCHEDULE
(subject to minor changes)

THURSDAY, April 21
7 pm Gathering Together – with a dessert reception
7:30- 8:30 pm ArtActs: Past – Present – Future Eurythmy, and Singing,

FRIDAY, April 22
Explore Santa Fe on your own and continued arrivals
1:00 – 2:30 pm Welcome: Spirit of Place with organizers
WEAVING EARTH Opening Ceremony with Angela Foster and friends
2:30pm-3:00pm Break
3:00-4:30 pm Encountering the Celestial Goddess Anthroposophia with Mary Stewart Adams
HeartMath with Michele Mariscal
4:30-4:45 pm Break
4:45- 6:00 pm WEAVING AIR ArtActs Eurythmy, Singing, and Speech
6:00-7:30 pm Dinner Together*
7:30 pm Fireside Chats – Story and Sharing – Breakout circles led by friends and organizers 8:30 pm
Stargazing with Mary Stewart Adams

SATURDAY, April 23
Breakfast – On your own
8:30 – 9:30 am WEAVING ETHER Eurythmy
9:30 – 10:00 am Break
10:00 -11:15 am The Virgin of Guadalupe: Sophia Rising in the Americas with Stephanie Georgieff – The Virgin of Guadalupe is one of the first recorded apparitions in the Americas. Revealing herself to a Nahuatl Native and ultimately to the Bishop of New Spain and his entourage in December of 1531, this image has continued to inspire countless souls for nearly 500 years. The symbolism and timing of her appearance presents deep mysteries for our age, and points to the ultimate Sophianic impulse for the present and future of Humanity.
11:30 – 12:30 pm WEAVING STORIES Biography Work
12:30 – 2:00 pm Lunch Together*
2:00 – 4:00 pm 'ANTHROPOSOPHIA: OUR ALCHEMICAL WEDDING' with Hazel Archer-Ginsberg and Friends. At the heart of this convergence is a Grand Experiential Soul Journey to 'Know Thyself'' – A Temple Experience in the New Mysteries, built up and worked on during all the WEAVING sessions, preparing us to enter a deeply intensive initiatory experience – a 'Movable Feast' with various stations engaging us in group eurythmy, singing, Steiner verses, color gestures in art, and a telling of the New Isis Myth. Passing through Trials of the Soul we meet powerful Spiritual Beings on the way to our sacred marriage – a union of Warmth and Light, so that we can unveil the 'Sophia Rising' within ourselves, and the world.
4:00 – 4:30 pm Break
4:30 – 5:30 pm WEAVING COLOR Invoking Natura: Sensing the Cosmic within the Earthly Pastels with Helen-Ann Ireland
5:30 – 6:00 pm WEAVING STORIES Biography Conversation
6:00 pm Dinner – On your own
8:00-9:30 pm WEAVING COMMUNITY Sophia Rising- Past, Present, and Future MC'd by Lucien Dante Lazar & Ultra-Violet Archer. Sign up to bring something to share! Poetry, Instruments, Story

SUNDAY, April 24
8:00 – 9:00 am WEAVING LIGHT Bathe in the Natural Warmth and Harmony of the Metal Gold with Helena Hurrell – A metal color light therapy experience inspired by the glass windows at the Goetheanum
9:00-10:30 am WEAVING FIRE with Carrie Schuchardt
HeartMath with Michele Mariscal
10:30 – 12:00pm Brunch Together*
12:00-1:00 pm WEAVING WATER Water Ritual with Joyce Reilly and Friends
WEAVING WHOLENESS Closing with Angela Foster and Friends
Notes: *Meals marked with an asterisk are included in the price of the ticket – Coffee, tea, and snacks will also be provided through the conference
A quiet 'Sanctuary Room' will be provided for contemplation
CLICK HERE TO REGISTER See you Santa Fe!
---
PRESENTERS AND GUIDES (Not a full list-more to come!)
Mary Stewart Adams is a Star Lore Historian, and host of the weekly public radio program and podcast "The Storyteller's Night Sky". Through her research in spiritual science and her education in literary arts, Mary has developed a unique, humanities-based approach to understanding our relationship with the stars. Her work is further augmented by an extensive knowledge of ancient mythologies and fairy tales, which she relates to the research and ideas of contemporary astronomy in order to understand the new star wisdom of astrosophy.
Eyahnna DalBo (artist of the Sophia Rising painting) came to anthroposophy 30 years ago when her daughter attended a Waldorf school. Her studies have included an undergraduate degree in fine art and graduate work in psychology using the arts for healing. In her private practice, she developed various energetic modalities. Her experience with subtle energy fields gave her the opportunity to teach and take part in designing a curriculum for a 2-year program focusing on energy healing. As a consultant, she initiated numerous therapeutic programs to assist in pioneering the field of art therapy. Through the gift of an apprenticeship with indigenous people she was able to bring their practices and ceremonies to what she offered deepening her ability to be of service. As an artist, she continues to utilize the spoken word, movement, sound, and visual imagery to honor and create a field that fosters awareness, growth, and transformation.

Angela Foster has been an active student of anthroposophy since 2008. After growing up in Texas, Angela is now embracing life in Atlanta, Georgia as an artist, teacher, and mom of two daughters, shepherd to two mini sheep. As a conscious practitioner of "beginner's mind", Angela has completed programs in foundation studies in Anthroposophy numerous times and is currently enrolled in Foundation Studies in Goethean Science through the Nature Institute. She and her husband manage the Anthroposophical Resource Center (ARC) an initiative in Decatur, Georgia that offers space for community events and serves as a little house for Anthroposophia.
Hazel Archer-Ginsberg – Founder of Reverse Ritual: Understanding Anthroposophy through the Rhythms of the Year & the 'I Think Speech' Podcast. Trans-denominational Minister, Essayist, Lecturer, Poet, Anthroposopher – working as the Cultural Events & Festivals Coordinator of the Chicago Rudolf Steiner Branch, & as the Central Regional Council representative on the General Council of the Anthroposophical Society in America. Past Video Recordings.

Helena Hurrell joyfully met Anthroposophy in San Fransisco in 1977 and has been working with individuals and groups as a Waldorf educator since 1981 and then throughout her life trained to become a therapist while living in Australia, the UK and North America. She is currently in private practice in Colorado blending the therapeutic work she offers through her love of color ~ as an Art and Metal Color Light Glass Therapist trained in the UK and Germany. Both of these trainings are certified by the Medical Section at the Goetheanum. Metal Color Light Therapy is a relatively new initiative originated by the late Marianne Altmaier who developed this therapy and training out of her deep interest in and knowledge of the Goetheanum windows in Dornach. Helena's website: www.helioscenter.org
Helen-Ann Ireland has been involved in anthroposophical studies for over 30 years as a Waldorf teacher, member of the School for Spiritual Science, Class holder, and now as chair of the Anthroposophical Society of America. A special interest has been in the area of the Divine Feminine and the Being of Sophia.

Michele Mariscal has 30 years of experience in the health and wellness field. She is a skilled facilitator in soft skills, speaker, coach and author. She is an Advanced Grief Recovery Specialist as well as a Trainer and Coach with the Institute of HeartMath. She facilitates greater heart-based living for individuals and organizations Michele is also a five-time author with her most recent publication of Growing Through Grief – The Alchemy of Healing from Loss.
Joyce Reilly Joyce studied psychology in college and was fascinated by the idea of a therapeutic community. She has worked in Camphill for many years, and is trained as a Waldorf and Therapeutic teacher. She founded Gheel House, a therapeutic community near Kimberton Pennsylvania, still thriving after 37 years. Joyce's interests expanded to international conflict work and refugee resettlement. She works with organizations such as the Janusz Korczak Association, Karuna Peacebuilders, Kiwimbi International, Good Grief, the Worldwide Storytelling and Puppetry Association, and especially with the New York Anthroposophical Branch, and also works part-time at the local public library. Joyce is also trained in Psychosynthesis therapy and Anthroposophical psychology – currently practicing as a life coach and counselor.
Carrie Schuchardt co-founded The House of Peace in 1990, a home that is a physical and spiritual refuge for victims of war in a community with adults with special needs. In the last 15 years over 400 refugees from approximately 30 countries have been received in the healing embrace of The House of Peace, giving supportive assistance in establishing themselves in the US. In addition to the daily work of The House Peace, Carrie participates in many activities for the conversion of consciousness and policies from war to peace. Carrie has begun a network of women who witness publicly, Women Weeping, where women dress in mourning carrying symbolic lifeless children in order to help people feel what is rarely expressed in the media: the grief of hundreds of thousands of mothers in war zones around the world who lose their children to the terrible violence of war.
Ultra-Violet Archer – Songwriter and Music Producer, exploring music as a tool for healing and storytelling. I am currently studying at Columbia College of Chicago, after spending a year with the International Youth Initiative Program in Sweden; and before that, two years at Oberlin College and Conservatory. Here https://linktr.ee/UltraVioletArcher you can find the links to my original releases and YouTube channel. I also sing and produce for the band Circle's Edge. When I'm not making music, you can find me foraging for edible plants, reading fantasy novels, or hosting women's circles!
---
For questions or inquiries please email programs@anthroposophy.org or call the office at 734-662-9355