19 September 2018 – "Speaking with the Stars": Bella Luna & Mars, the Warrior god,  travel across the southern sky together this evening. Mars is currently 200 times farther away than the Moon. Find Saturn, the initiator, almost three fists to their right.
***
"What is to be the starting force & impulse for events in social & ethical life must come out of the spiritual world." Rudolf Steiner, New Spiritual Impulses in History" Dornach 16 December, 1917
ON THIS DAY IN HISTORY
The Feast of San Gennaro, an Italian-American festival. Originally a one-day religious commemoration, the festival was first celebrated in the United States in September 1926, when immigrants from Naples congregated along Mulberry Street in the Little Italy section of Manhattan in New York City. The immigrant families on Mulberry Street who started the feast, a group of cafe owners, erected a small chapel in the street to house the image of their patron Saint. They invited all to partake of their wares, asking the devoted to pin an offering to the ribbon streamers that are hung from the statue's apron. This money was then distributed to the needy poor of the neighborhood. Over time, the festival expanded into an 11-day street fair organized & run by people outside the neighborhood. It is now an annual celebration of food & drink, & a major tourist attraction. Centered on Mulberry Street, which is closed to traffic for the occasion, the festival generally features sausages, zeppole, street vendors, games, parades and other such attractions.
The Feast of Our Lady of La Salette*
634 – Siege of Damascus: The Rashidun Arabs under Khalid ibn al-Walid capture Damascus from the Byzantine Empire
1692 –The only death by peine forte et dure in American history was Giles Corey, who was ("pressed to death") during the Salem witch trials, after he refused to enter a plea in the judicial proceeding. According to legend, his last words as he was being crushed were "More weight", even though he was thought to be dead as the weight was applied

*1846 – Two French shepherd children, Mélanie Calvat & Maximin Giraud, experience a Marian apparition on a mountaintop near La Salette, France, now known as Our Lady of La Salette. They returned from the mountain where they had been minding cows & reported seeing "a beautiful lady" on Mount Sous-Les Baisses, weeping bitterly. They described her as sitting with her elbows resting on her knees & her face buried in her hands. She was clothed in a white robe studded with pearls; & a gold colored apron; white shoes & roses about her feet & high head-dress. She wore a crucifix suspended by a necklace from her neck.
According to their account, she continued to weep even as she spoke to them, first in French, then in their own dialect. After giving a secret to each child, the apparition walked into a hill & vanished. The following day the children's account of the apparition was put into writing & signed by the visionaries & those who had heard the story.
According to the children's account, the Virgin invited people to respect the repose of the seventh day, & the name of God. She sorrowfully threatened punishment, in particular a scarcity of potatoes, which would rot. The context of these punishments places the warning just prior to the winter of 1846–1847, which was in Europe, & especially in Ireland & in France, a period of famine in the months which followed the apparition. This was one of the factors of the apparition's popular appeal
1864 – American Civil War: Third Battle of Winchester: Union troops under General Philip Sheridan defeat a Confederate force commanded by General Jubal Early. With over 50,000 troops engaged it was the largest battle fought in the Shenandoah Valley & was not only militarily decisive in that region of Virginia but also played a role in securing Abraham Lincoln's election in 1864
1881 – U.S. President James A. Garfield dies of wounds suffered in a July 2 shooting. Garfield was shot by Charles J. Guiteau, a disgruntled office seeker, at the Baltimore & Potomac Railroad Station in Washington. Among those at the station was Robert Todd Lincoln, who sixteen years before had watched his father die from an assassin's bullet. Vice President Chester A. Arthur becomes President upon Garfield's death
1893 – Women's suffrage: In New Zealand, the Electoral Act of 1893 is consented to by the governor giving all women in New Zealand the right to vote
1812 – Deathday  of Mayer Amschel Rothschild, founder of the banking dynasty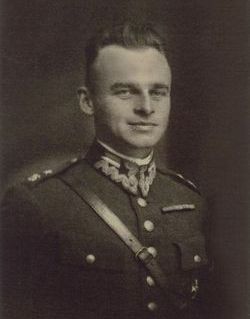 1940 – Witold Pilecki is voluntarily captured and sent to Auschwitz to smuggle out information and start a resistance
1946 – The Council of Europe is founded following a speech by Winston Churchill at the University of Zurich, calling for a "United States of Europe"
1952 – The US bars Charlie Chaplin from re-entering the country after a trip to England
1957 – First American underground nuclear bomb test (part of Operation Plumbbob)
1971 – Deathday of Lory Maier-Smith, the 1st Eurythmist
1976 – Turkish Airlines Flight 452 hits the Taurus Mountains, killing all 154 passengers & crew
1976 – Two Imperial Iranian Air Force F-4 Phantom II jets fly out to investigate a UFO when both independently lose instrumentation & communications as they approach, only to have them restored upon withdrawal
1985 – A Violent. 8.0m earthquake hits Greater Mexico City area, killing at least 5,000 people, & destroys about 400 buildings
1989 – A terrorist bomb explodes UTA Flight 772 in mid-air above the Tùnùrù Desert, Niger, killing 171
***
POD (Poem Of the Day)
As the approaching Michaelmas Equinox
Pulls the Afternoon Sun into a Blinding Shaft
– The Drawn Sword of Michael –
Pierces Thru
On the Oblique Angle of the Sun
Casting a long Shadow
That Stretches to the Western Horizon
Yet Met
In Silent Admonition
Thru Strident Free Discernment
Revealing the Revelation
In the Spirit-Light of Thought
~hag
***
Greetings Friends –
During this time of Michaelmas a shift occurs, within us, echoing outside of us, in nature, and reflected in various cultural expressions and traditions.
At the height of 'The High Holy Days', or 'Days of Awe' is Yom Kippur, the Day of Atonement, which comes ten days after Rosh Hashanah, and refers to the annual Jewish observance of fasting, prayer and repentance, which starts tonight.
It is the moment in time to dedicate mind, body, and soul to reconciliation – with God, our fellow human beings, and ourselves; a time to turn to those whom we have wronged, acknowledging the pain we might have caused. At the same time, being willing to forgive and to let go of certain offenses and the feelings of resentment they provoked in us. This journey for both seekers and givers of pardon mirrors the journey a soul takes after death.
According to Jewish tradition, God inscribes each person's fate for the coming year into the 'Book of Life' on Rosh Hashanah, and waits until Yom Kippur to "seal" the verdict.
Five days after Yom Kippur, is Sukkot, which means 'Hut'.
Sukkot has a dual significance – historical and agricultural.
The holiday commemorates the forty-years in which the children of Israel wandered in the desert, living in temporary shelters, and it is also a harvest festival, sometimes referred to as the Festival of Ingathering, or "The Feast of Tabernacles".
Like the 'wanderers' described in "How to Know Higher Worlds" we must each establish our spiritual homeland. In spiritual science, this making of a spiritual home is called
"Building a Hut'.
"May you be sealed for a good year in the Book Of Life" – is the traditional greeting on Yom Kippur.
~hag
***
 Veil Painting Workshop with David A. Dozier 773-627-0060
Friday Sept. 21, 2018, 7 -9pm, Saturday Sept. 22, 10 am – 5 pm, Sunday Sept. 23, 10 am -1pm
Workshop fee: $135.00 for RSB members, $160.00 for non-members Supply fee: $135.00*
***
 Friday 28 September 2018 – COMMUNITY MEETING 
at 7 pm with Ann Burfeind 
Checking in on our local Anthroposophical Initiatives:
Are you a Waldorf Teacher, Branch Member, Christian Community Member, In the Arcturus Teacher Training, Involved with Anthroposophical Medicine, or Bio-Dynamics, Interested in serving the Being of Chicago…? Please come & bring a report, of the new school, or your Spiritual Scientific research…ETC…
We will also have a review of the How We Will Forum2
All in the spirit of Michaelmas
***
Rudolf Steiner Branch of The Anthroposophical Society, 4249 North Lincoln Avenue. Chicago, IL 60618 (map) 
Check out our Web site! Chicago, IL (Anthroposophical Society in America
The Elderberries 3-Fold Space is currently available for rental on PEER SPACE for classes, events, meetings, retreats, art exhibits, family parties, etc…